case study:
Hudson's Bay Company
Igniting meaningful moments with a powerhouse Canadian brand, through a head-turning campaign to build awareness of an offered service.
the
plan
Hudson's Bay Company is the oldest, largest and longest-surviving company in North America – a cornerstone of Canadian business. They sell a variety of products, from fashion and beauty, to home and food.
Hudson's Bay engaged Sparks with the challenge to create an innovative, engaging and interactive experiential campaign that would help generate social media "buzz" and create awareness of their Wedding Gift Registry offering.
The big idea? A "pop up" wedding experiential marketing campaign on the streets of Toronto.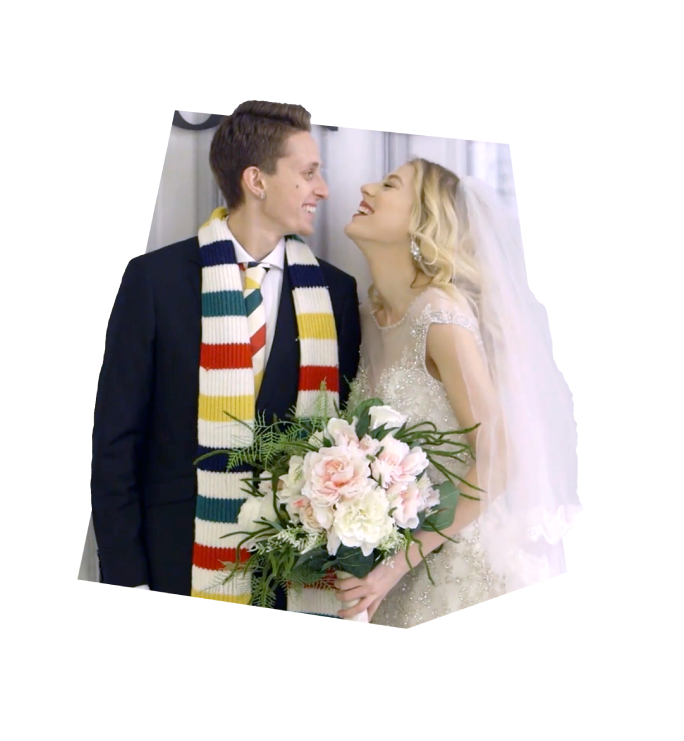 the
execution
Selected high traffic locations to execute a mock wedding photoshoot
Invitations handed out in advance by crew to create excitement
Posting on social, tagging HBC and using relevant hashtags gave people the opportunity to win a grand prize gift card
Bouquet tosses, containing HBC gift cards
Post-event "thank you" cards handed out by crew, sharing social hashtags, linking to Registry and redeemable in-store offers
the
results
With over a million combined points of engagement throughout the duration of this campaign, it's safe to say it was a success! The Sparks team's hard work and out of the box thinking created memorable moments for everyone involved, whether in person or through the phone.
Additionally, the crew handed out over 3,600 thank you cards, 14 on-site gift cards and one grand prize gift card as a means of extending these meaningful moments beyond the event itself.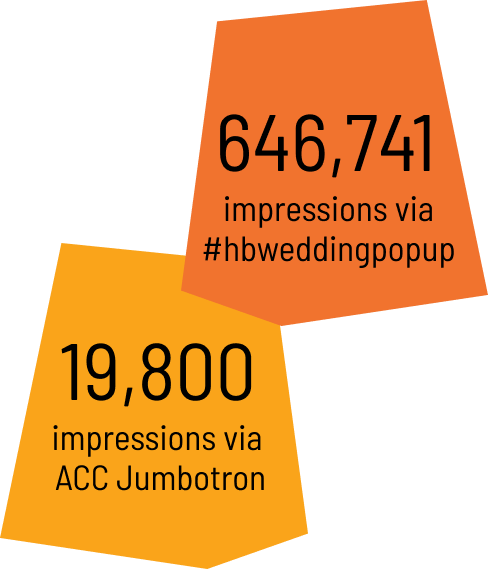 ready to to start something?
Tell us more about yourself and your business. 
Together we'll make a plan to help you realize your goals.
LET'S CONNECT